Could that difficulty in writing be a sign of laziness or Dysgraphia?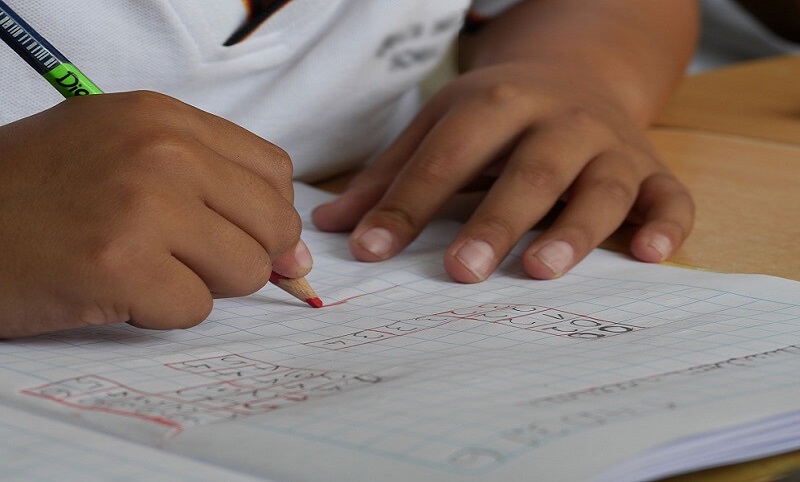 Dysgraphia is a neurological disorder characterised by a difficulty in handwriting. Having dysgraphia doesn't make a child lazy. Writing involves a number of complex skills including visual and language processing, use of working memory, and fine motor skills- all properly coordinated. This means for a child to write, they need to first process what they have seen or heard, what they want to write, how they should write it and finally translate these into marks, letters, or characters. Sometimes you may find that this skill is poorly developed and this may not be due to any underlying issues except the time it takes for children to develop and perfect these skills. But, if there was an underlying issue how would you as a parent/carer or educator know? The answer is: there are indications that can be seen which may suggest the presence of an underlying problem. The final diagnosis of the presence of dysgraphia would only be made by educational psychologist after due assessment and fine motor assessment input from an occupational therapist.
Below are some indicative signs that a child might have dysgraphia:
Poor memory or ability to recall and retain age appropriate information. This could lead to incomplete letters or words and may be further evidenced by constantly saying words aloud while writing.
Poor visual spacing or overall spatial planning which may be further seen in the way the child writes. You might see letters that go in all directions, writing that is not in line or writing that is not spaced out.
Poor pencil grip- this should originally be the fisted grasp, then the palmer's grip followed by the five finger pencil grasp and finally tripod or three finger grip. A 5 year old using the five finger grip for example could be a sign of poor grip.
Poor muscle strength and finger dexterity which may result in pains or constant tiredness. This can arise from fine motor difficulties so such child might experience other difficulties such as the use of a scissors or cutlery.
Other speech and language difficulties suggesting a child might not be processing auditory or visual information properly.
As in most cases of neurological difficulties, early intervention can be very helpful. There are also several activities which can be done both at home and in the school to support children with dysgraphia.
Remember, no concern is trivial. So, if you notice anything unusual or have concerns about a child, please consult a licensed professional or a pediatrician.