Developmental delay or Developmental disorder???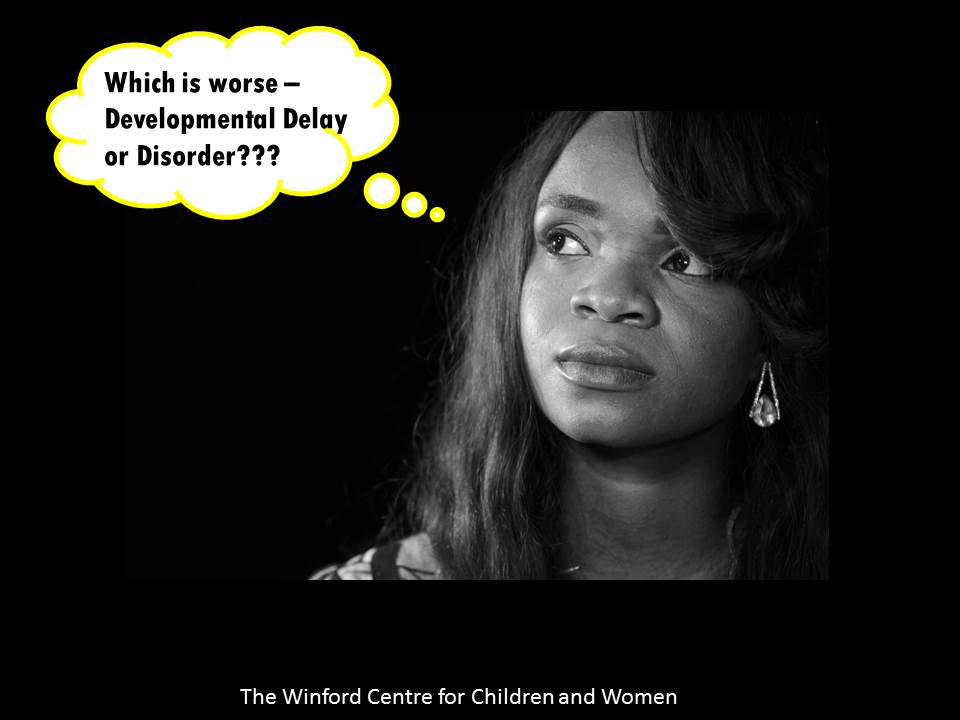 Without understanding fully what either term means, you are probably thinking one is worse than the other. This is not necessarily so. Somewhere in your mind you may be tempted to believe that a delay just means late and therefore your child will catch up with time but what if it is a delay which will last into adulthood or through life? Or what if it is a delay that lasts long enough to become a disorder? The extent of the lag and the presence of other symptoms should give you a clue. For instance, if a child is not walking by 24 months, you may be worried that the child has a delay. However, if the same child is also not using any words by this time or not gesturing appropriately for their age, it could then be an indication of other underlying conditions.
Whilst a developmental delay could simply mean that a child is not meeting their developmental milestones (in one or all areas of physical, cognitive, behavioural, emotional and social development) as expected, it might also be an early warning sign for some other underlying issues which would need to be resolved by a professional. A developmental disorder on the other hand means that the process of development is either not following the right order or is even missing a particular step resulting in impairment in one or more areas of functioning. Think of a disorder this way: A, B ,C, D, E, F is the natural sequence of alphabets but if it then starts to go A,B,D, C,F, you call that a disorder. The symptoms of a disorder can improve over but the impairment itself would not be outgrown.

The question now is why should it matter to you as a parent if it is a delay or a disorder? Maybe the comfort you get from thinking the particular developmental challenge will eventually pass away? Whatever you think please share your comments below.

At the end of the day, you should remember that be it a delay or a disorder, early intervention is key and makes a lot of difference to how the child will be able to overcome their challenges. Track your child's development, trust your instincts and if you have any concerns, speak to your paediatrician.