Signs that your child might be dealing with Dyspraxia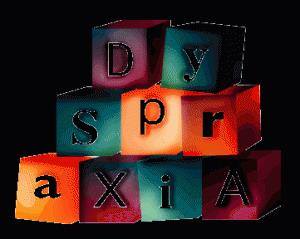 Dyspraxia also known as Developmental Coordination Disorder is a motor disorder which affects gross and fine motor skills in infancy and early childhood. It is not a disease and if properly managed the symptoms can improve over time. A child who has dyspraxia will need the services of an occupational therapist. They may also present with other challenges such as behavioural, emotional and social difficulties. This is mainly because the reflexes in the body associated with dyspraxia also control some other sensory reactions which together can cause a barrier to a child's ability to learn or behave appropriately – hence why it is a form specific learning difficulty. Common conditions which may exist alongside dyspraxia include ADHD, ASD and dyslexia.
***Gross motor skills means knowing how to make use of the large body parts and muscles for movement and coordination e.g running, crawling, swimming, walking.
*** Fine motor skills involves knowing how to move and use the smaller body parts and muscles e.g writing, cutting with a scissors, using cutlery, buttoning a shirt/top.
Below are things to look out for in children which can possibly suggest the presence of Dyspraxia:
1. Consistent delay in reaching developmental milestones such as those relating to head/ body control and movement as well as hand/eye coordination.
2. Lack of core body strength e.g.
a. When a child can't seem to hold themselves upright while standing (Floppy posture)
b. When a child can't seem to stand by themselves without leaning on someone or something.
c. Where a child has difficulty walking even a short distance without needing to sit or rest because they don't have the strength to support that action.
3. Poor Balance e.g.
a. When a slight nudge might result into a fall
b. Where small tasks requiring balance are proving difficult e.g. balancing on one leg in order to pull trousers off.
4. Poor Coordination e.g.
a. When a child seems to always bump into things even when they are obvious.
b. When a child has difficulty navigating corners or avoiding obstacles or has limited spatial awareness.
5. Poor concentration, hypersensitivity to touch and or sound, limited listening skills coupled with difficulty in following instructions.
Please note that this is not an exhaustive list and is by no way a diagnosis. Please discuss all child health issues with a paediatrician.